Welcome to the Scotland FSB Celebrating Small Business Awards! At the 2020 Awards, we crowned 12 fantastic businesses of different shapes and sizes from across various sectors of the economy. We had self-employed businesses showcase their talents alongside established larger businesses with up to 250 employees. The standard was fantastic and this year we hope to celebrate even more great businesses.
Entries are now closed for the Scotland 2022 awards.
Scotland Winners and Finalists
Your host - Dave Sharpe
Dave is a proud FSB member and our host for the Scotland Awards 2022 final.

During his glittering career as an award-winning MC, Dave has worked with the Royal Family, members of the government and a host of celebrities, industry leaders and VIPs from the world of business, television and sport.
He is also a presenter with the BBC and can be heard reporting on football matches and contributing to sports shows on local UK radio stations.
Dave is a familiar face at FSB events and we know you will enjoy his warm and engaging style.
Join FSB
Neil Stewart
Membership Advisor Forth Valley/Fife
Started with FSB Aug 2018 nearly 3.5 years ago.
I really enjoy visiting members in their premises finding out what motivates them and how we can help their business thrive.
I also can organise a Zoom call if it's easier.
I enjoy connecting FSB members to others to keep business local where possible.
I am a keen golfer and football fan and live in North Lanarkshire.
Email address neil.stewart@fsb.org.uk
07305 815507
Daniel O'Brien
My name is Daniel O'Brien and I have been a Membership Advisor with FSB for around eight years. During my time with FSB, I have enjoyed working with business owners, helping them to fully understand the many benefits of FSB membership. I really enjoy working on a day-to-day basis with business owners from a wide range of sectors helping to give an understanding as to just how FSB can help them manage and grow their business. The areas I cover include parts of Glasgow, West Lothian, Lanarkshire, Renfrewshire & Inverclyde.
My contact details are as follows.
Tel - 07951 943 068
The Venue
Waldorf Astoria
Princes Street
Edinburgh
EH1 2AB
FSB Scotland are hosting their Awards in the elegant Waldorf Astoria Hotel in Edinburgh. An icon on Princes Street since 1903, the hotel combines modern luxury and Victorian style in a former rail station. Savor views of Edinburgh Castle, steps from the Princes Street Gardens.

Awards Final Date Thursday 31 March 2022
Timings: 12noon Start - until 16:00
Dress Code: Business Attire
Sponsoring the Scotland Awards
We're grateful to our headline and local sponsors who are helping us to keep the FSB Awards free to enter! Find out more about our headline sponsors here and our local sponsors below.
FSB - supporting small businesses near you
on twitter
Tuesday, 16 August 2022
RT @FSBHisashiK: Excellent meeting with @StephySNP in Hamilton today to discuss the cost of doing business crisis, Community Wealth Buildin…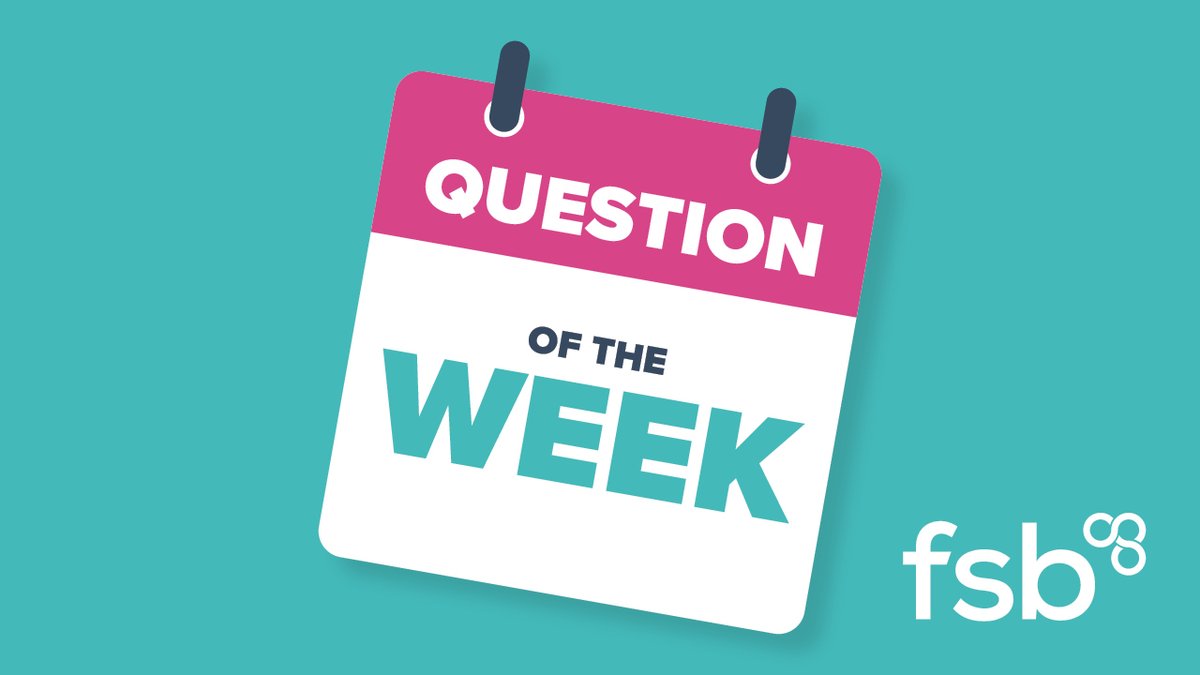 Monday, 15 August 2022
It's Question of the Week time! This week, we want to know about the impact cultural events have on your business: smartsurvey.co.uk/s/QOTW150822/