Welcome to the FSB Celebrating Small Business Awards! At the UK final on 19 May, winners from the geographical awards finals went through to the FSB Awards UK Final with a chance to win their category. We crowned 11 fantastic businesses of different shapes and sizes across various sectors of the economy and the UK. Plus the announcement of the FSB Small Business of the Year 2022 – Amity Fish Company Ltd.
The FSB Celebrating Small Business Awards recognise and celebrate the huge contribution that smaller businesses and the self-employed make to the UK.
Amity Fish Company are a seafood supplier sourcing and sending the finest quality of Scottish seafood direct to homes and businesses across UK. From shore to door! With over 40 years' experience in the seafood industry and at sea, Amity Fish Company always ensure the best catch for customers with quality, traceability, provenance, and sustainability always at the forefront of what they do. Since the introduction of their custom-built ecommerce website Amity have seen company turnover more than double. During the pandemic and in the revitalisation of their online presence their website and ecommerce platform allowed customers to easily make their catch in a few clicks.


FSB UK Final 2022 Highlights
FSB UK Final 2022 image reel
Sponsoring the UK Awards Final
We're grateful to our headline and local sponsors who are helping us to keep the FSB Awards free to enter! Find out more about our headline sponsors here and our local sponsors below.
FSB - supporting small businesses near you
on twitter
Tuesday, 16 August 2022
From networking to skills, we run hundreds of events for small businesses and the self-employed. Take a look at what's coming up 👇🤓 fsb.org.uk/event-calendar…
Tuesday, 16 August 2022
RT @actionfrauduk: ⚠️ SCAM EMAIL: Watch out for these FAKE Royal Mail emails about a missed delivery. ✅If you receive an email you think i…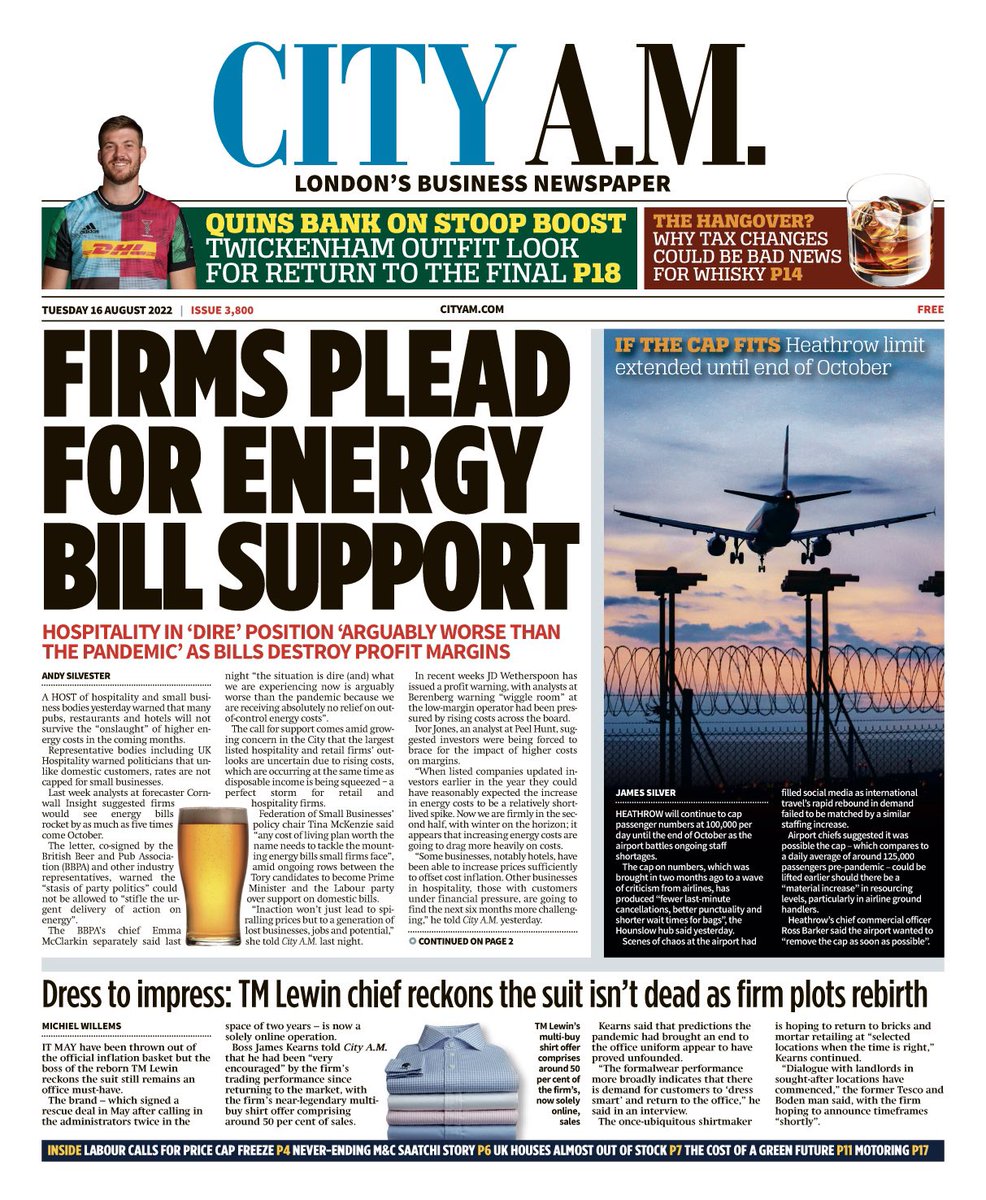 Tuesday, 16 August 2022
📰 "Any cost of living plan worth the name needs to tackle the mounting energy bills small firms face." 🔈@tinamckenz talks to @CityAM about the #energycrisis facing small businesses ⬇️